Garbage Pail Kids
"Dana, they are like trashy Cabbage Patch Kids", Sara told me! Then, she pulled them up on her cell phone.
We couldn't breathe when Sara says . . . "Potty Scotty". I am sure the tables having dinner were wondering what these three grown women were thinking!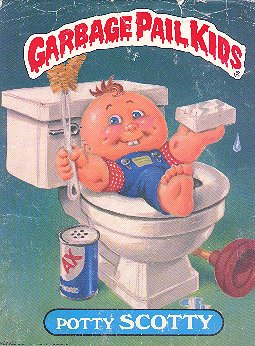 How gross are those things! I couldn't believe someone would do this to the precious Cabbage Patch Kids. I say it's jealousy!
Memories with the girls are some of my favorites! I hope you have some terrific girls in your life!